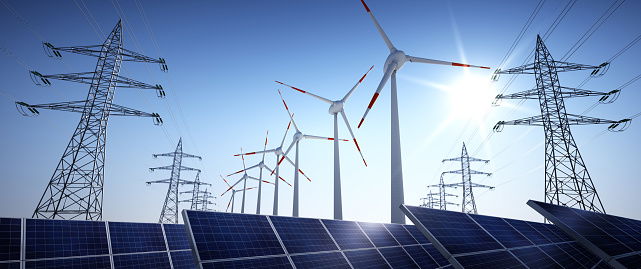 SM
A

A

RT POWER is proud to provide engineering services contributing to the modern and green energies.


SM
A

A

RT POWER has a team of expert professional engineers experienced with submitting grid interconnection applications as well as supporting the customers with the entire process of design and complex studies required for interconnection (CAISO Fast Track, Cluster Study).
We can assist you through the whole process from the start to the end and provide our support when needed. Let SM
A

A

RT POWER engineers help expediting the process of application since we are very familiar with the following utility companies:
Southern California Edison (SCE)

Pacific Gas & Energy (PG&E)

San-Diego Gas & Electric (SDG&E)
The process of interconnection studies with the utilities are normally time consuming with a lot of delays since there are many applications pending and there are limited resources from the utility companies to perform the required complex studies resulting in extra charges from their side to the customers. SM
A

A

RT POWER can support the customers to expedite the study process and lower the cost of the studies in a reasonable time.



Services that SM
A

A

RT POWER provides to the customers throughout the design and construction phases include:
IPP application submittal

As build drawing

PV solar layout

Single line diagrams

Breaker protection design

RTU Connection

DC Schematic drawings

Breaker panel layout

Wiring diagram

Grounding study

Bill of material for substation and/or grounding

Generator transformer protection

Fence Design

Static and dynamic model for IPP studies

Substation physical layout

P&C drawing for utility interconnection

Utility application submittal

Meeting with the utility for interconnection process

PV feeder design and inverter drawing

Conduit drawing

Grounding drawing and layout

IPP application model to CAISO

Coordinate PV/BESS with manufacturing

Metering drawing for CAISO and/or utility interconnection

Review PV/BESS with manufacturing drawing and approval

Support IPP contract agreement

Support utility RAS requirements if needed

Support utility interconnection meetings as needed

On-site engineering support utility interconnection process